Used at Most Events:
Transponders
Rent for $10 Day
or
Purchase
TRANSPONDER
$103 and up
(subscription 1-5years)

Have a MyFlex
But need to renew
Subscription?
BUY HERE
(deadline passed to purchase tickets)
2017 WSP/NEMX BANQUET
Saturday February 11, 2017


150 Great Wolf Dr, Fitchburg, MA 01420
978) 343-9653

If you purchased tickets, check in by last name, tickets are not mailed
you MUST be on list (get wristband) to enter banquet (room is set to that total # of people)

SCHEDULE

2016 Awards Banquet
Great Wolf Lodge
February 11th 2017
Arrival 10:30am
Seat yourselves in groups (10-12) to….
USE EVERY SEAT PER TABLE
12 pm – Banquet begins
2016 Jr Grand Champion and Grand Champion
WSP Spring and NEMX Spring Awards in this order
50+
WOMEN
2 STROKE
50 7-9
50 4-6
OPEN A&B
OPEN C
85 A&B 7-15
85C 7-15
30A
30B
30C
50 OPEN
250A
250B
250C
65 A&B 7-12
65 C 7-12
40A
40B
YOUTH A&B
YOUTH C
65 OPEN
40C
SUPERMINI 7-16
450A
450B
450C
Iron Man awards
1:30pm Lunch
2:30 -2:45pm (will announce Start)WSP Fall Series and NEMX Fall Awards in same order above
2016 Special awards and recognition
Raffles……See you this Spring!
Thank you Sponsors!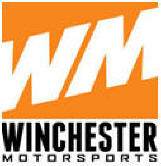 ________________________________________

2017 MEMBER NUMBERS
as of 1/13/17


2017 NEMX RACE NUMBERS
2017 NEMX JR and WOMEN RACE NUMBERS


NUMBERS ARE NOW FIRST COME FIRST SERVE
Numbers will be updated every two weeks.
Membership cards can be picked up at banquet and at first race in March!



2017 SCHEDULE IS POSTED!
See SCHEDULE link to left

2017 MEMBERSHIP FORMS
see Forms link to left

About the Schedule:
We polled you this Fall and took in what you had to say.
This year we travel to
MX207 - single days and NEMX will be there to assist scoring to help it go smoother
Hemonds - The plan is to have ALL Races (50's & 65's) be on the big track in race order - also lots of screening of dirt since last visit
Paradox is joining District 3 and will not be doing their own races, so we won't be able to join them this year
You asked for Doubles
NHMX we try one at end of April!
Capeway, it's never been done, double weekend in July!
NERC - Labor Day weekend will be Round 6 & 7 Fall - Non AMA, regular race entry prices - Points per moto Sunday (2)
Double points Monday (1 long moto) Awards on all 3 Motos Combined (the Cool NERC Trophies!)


2017 Classes:
*New

50 4-6
50 7-8*
50 Open 4-9
65 7-9*
65 10-11*
65 Open 7-12
85 9-11*
85 12-15*
Supermini 9-16*
Youth C 18 & Under
Youth A&B 18 & Under
Open C
Open B *
Open A $
250 C
250 B
250 A $
450 C
450 B
450 A $
30 C
30 B
30 A $
40 C
40 B
40 A $
50+
Women 85-250


2017 RULES WILL BE UPDATED SOON



MARCH!
2017 RACE SEASON
_____________________________________________________________
HOME TO NEW ENGLAND MOTOCROSS
Home Series (WSP) Does NOT conflict with Away Series (NEMX)
How does NEMX work now?
Now it's similar to NESC where each track runs the event themselves.
This benefits each track more!
Results are uploaded and points are given to NEMX members here.
___________________________________________________
Let's Go Racing!
7 Tracks in 2017!!

MX & SX


BRRRRAPPPPP! 7 Tracks in 2017!!!!!
Competing Throughout New England...
BUILDING CHAMPIONS!
See Ya at the Races!!
2017
7 Tracks!